Contents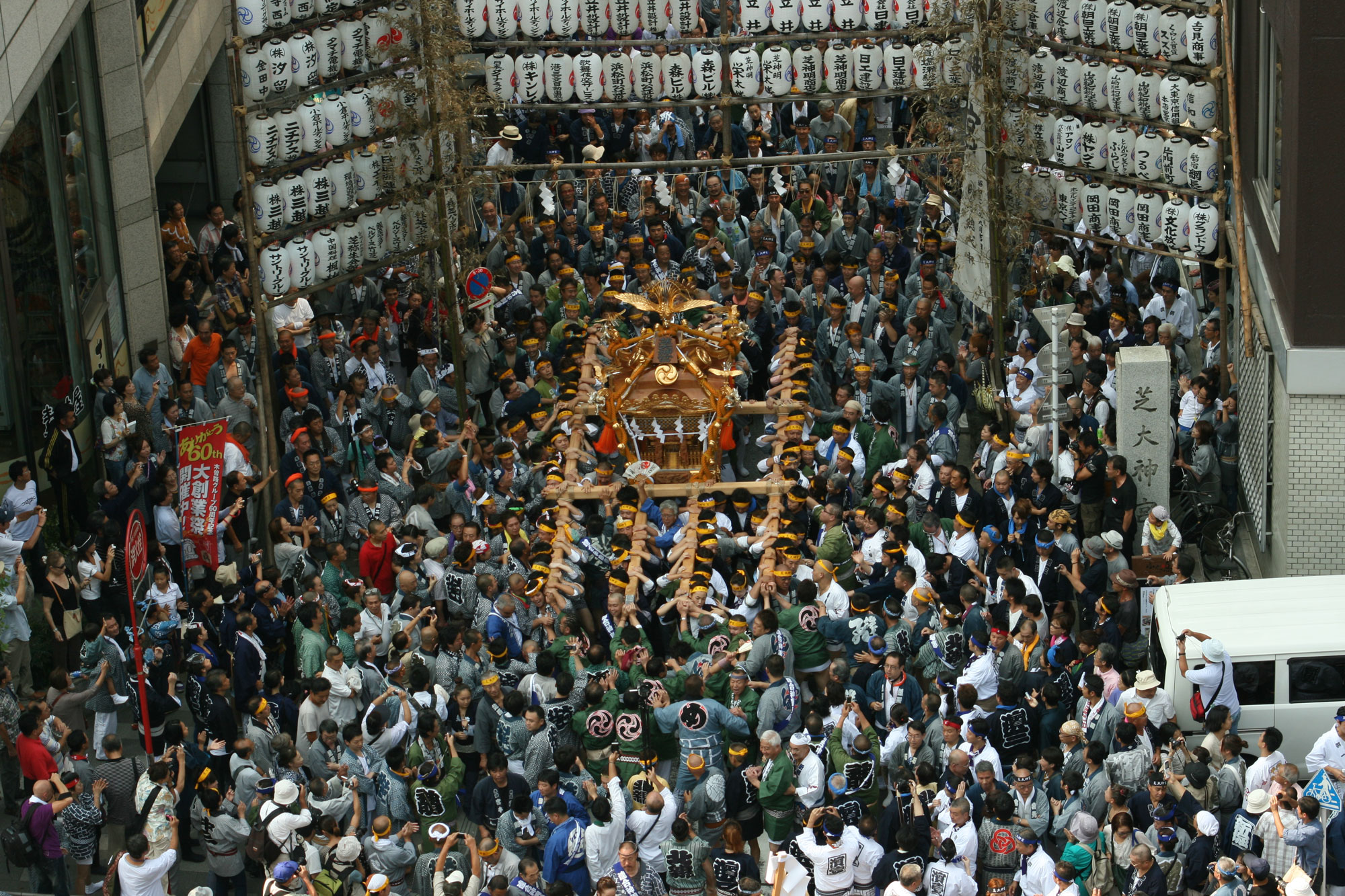 The following is the introduction of the various activities that are available in this area.
We offer a variety of activities utilizing the distinctive features of this area, which has accumulated complex cultural development through its history.
Please feel free to contact us if you would like us to plan activities according to your needs.
Darkness Experience Tour
Location: Dialogue Diversity Museum "Taiwa-no-mori"
Dialogue in the Dark is an experience where the visitors are attended by visually impaired guides who do not depend on vision, exploring totally dark rooms and visiting various scenes, while enjoying dialogue. There is a permanent exhibition in "Taiwa-no-mori", Dialogue Diversity Museum, in the Takeshiba area.
Through the experience, you will become aware of various things such as the potential of other senses besides sight, the meaning of diversity, the importance of communication, and the warmth of people. Stepping away from your titles in the dark gives a great opportunity to build relationships within your team as well as with the people meeting for the first time. Business training programs utilizing these features can be prepared. It is also possible to arrange contents and charter use.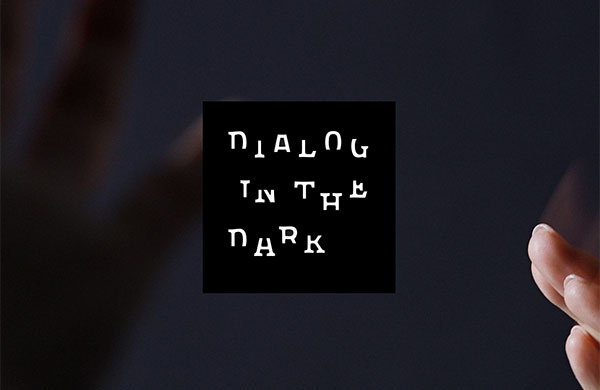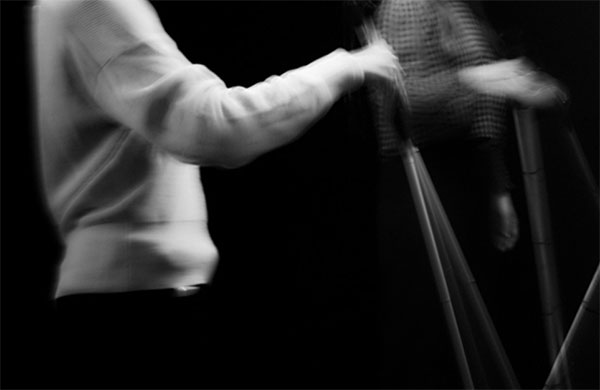 Waterfront Tour
Location: Takeshiba District Pier at "WATERS takeshiba"
The Takeshiba area, which used to be a blessed sea where "Edo-mae" fish and shellfish were abundantly caught, became land in the Showa era due to the Tokyo Bay reclamation project and supported the lives of the people of Tokyo as a logistics center. This content is a cultural tour that allows you to go around the ever-changing waterfront of Tokyo from the waterside, and experience Tokyo's food culture, changes in industrial structure, cities, and waterfront areas, and the state of the ocean. (Cooperated by Professor Tsuyoshi Sasaki, Tokyo University of Marine Science and Technology)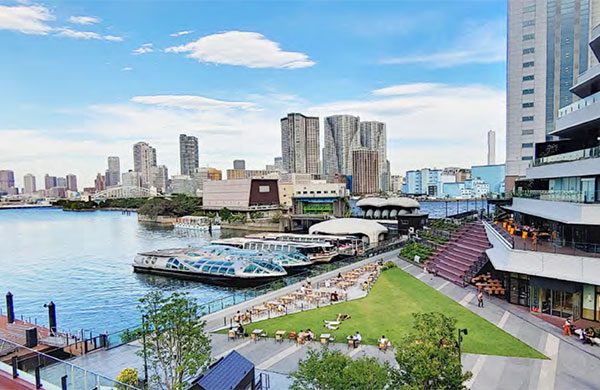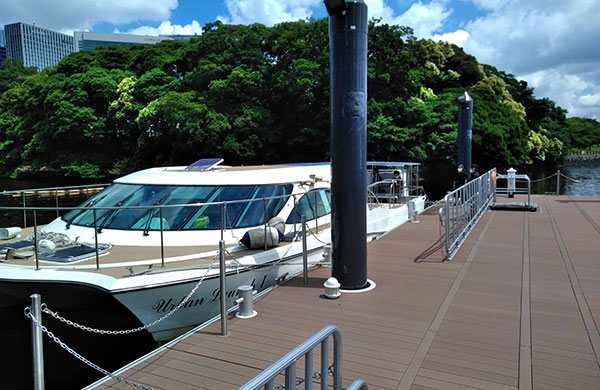 Waterfront Environment Restoration Experience Tour
Location: Takeshiba Tidal Flat (WATERS takeshiba)
Based on the vision of restoring and preserving the rich waterside environment for the wide diversity of creatures once inhabited in Tokyo Bay, Takeshiba Tidal Flat was developed in WATERS takeshiba along with Takeshiba Wharf. While interacting with waterfront creatures, visitors can learn about the process of creating tidal flats, the role of tidal flats, environmental issues, etc., and experience nature coming back to the city of Tokyo.
(Credits: Keita Furukawa, Chairman of the Board of Directors of the NPO Association for Shore Environment Creation and Visiting Professor at Tokyo University of Marine Science and Technology)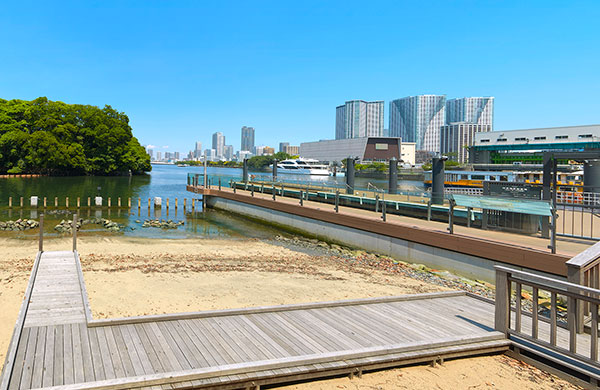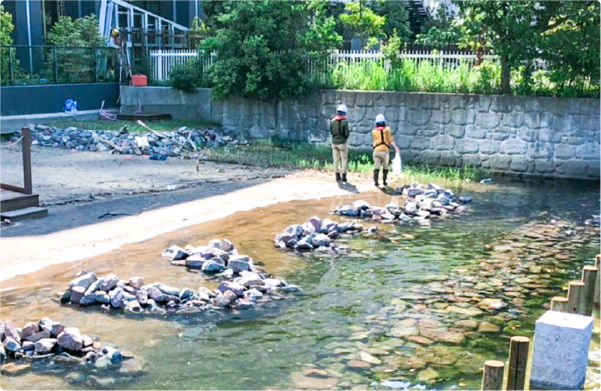 Urban Resort "Nature Tour"
Location: Kyu-Shiba-rikyu Gardens, TOKYO PORTCITY TAKESHIBA "Skip Terrace", Takeshiba Tideland
This is a guided experience tour to learn about the ecosystem while visiting sites with nature in the city center. At Kyu-Shiba-rikyu Gardens, park guides and gardeners will tell you about the pond where a tide used to flow in and tree planting in the garden. At TOKYO PORTCITY TAKESHIBA, the "New Eight Views of Takeshiba", which consists of eight sceneries: rain, water, islands, rice paddies, aromas, vegetable gardens, bees, and the sky, is developed on the outdoor Skip Terrace to improve people's awareness and understanding of biodiversity. At Takeshiba Tideland, you will experience the creation of an environment that will serve as a model case for the regeneration of the rich Edo-mae Sea.
We will make proposals according to your requests, such as content related to biodiversity conservation efforts or town history.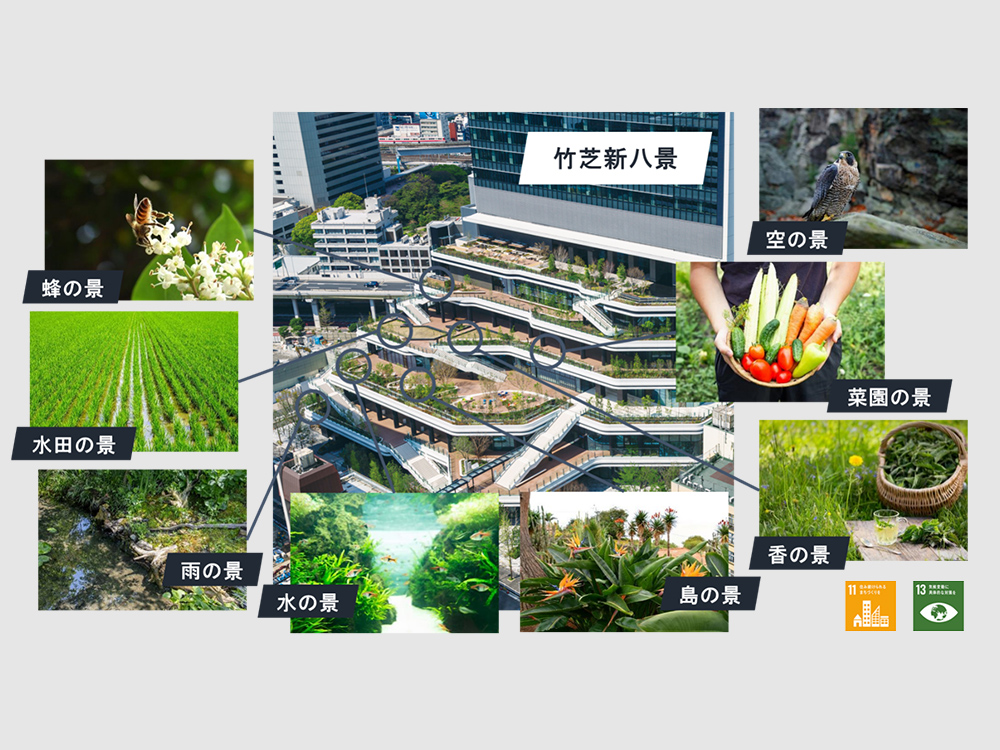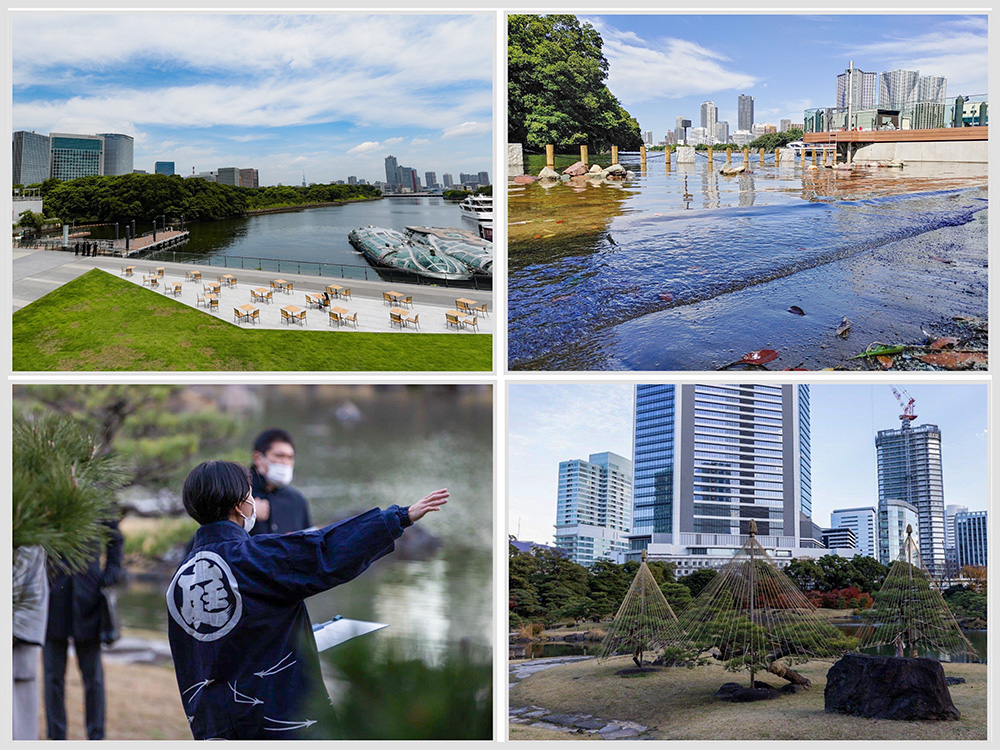 Prayer Writing Experience Tour
Location: Shiba-daijingu
Shiba-daijingu is one of the great shrines in Tokyo with a history of 1,000 years. The two main deities of Ise Jingu, Amaterasu-Omikami (Naiku) and Toyo'uke-no-Omikami (Geku), are enshrined as the main deities. This experiential tour lets you see and feel Japan's traditional culture.
1. Learn ancient salutation practices from the priests and pay a visit and pray
2. Copy "Oharae-no-Kotoba", which are said to be words to ward off sins and filth, with a calm and quiet mind in a prayer hall with 100 tatami mats
3. Taste dried sweets in the shape of the two pillar divine crests of Ise Jingu, the main deity of Shiba-daijingu.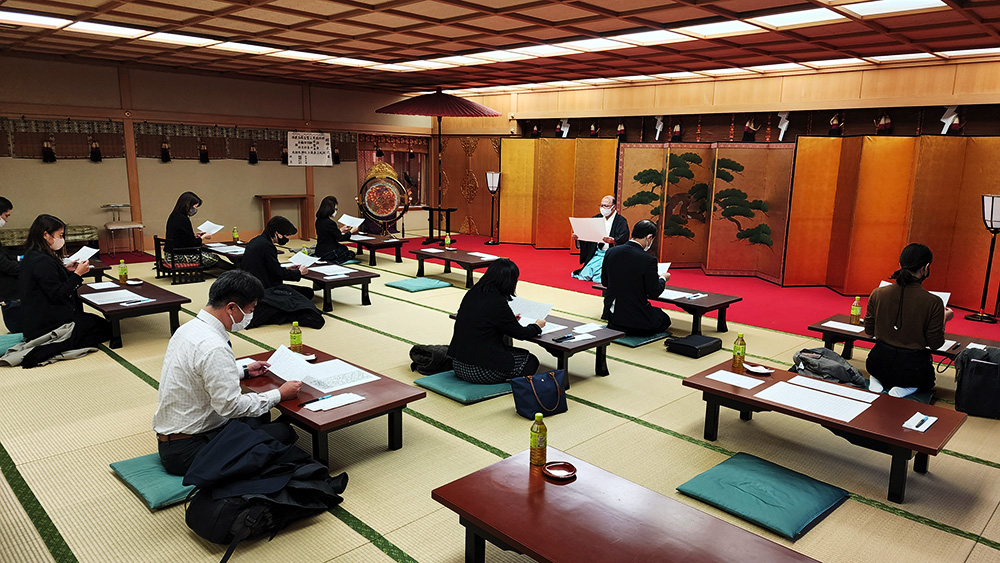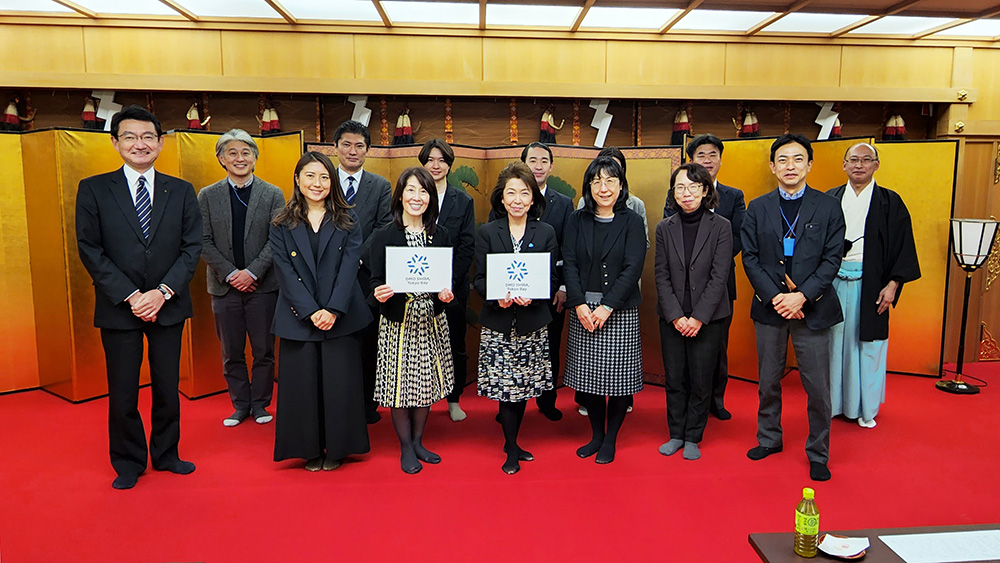 Zojoji Morning Tour
Location: Zojoji
Zojoji is a temple that has a history of 600 years and is known as a temple of "victory" that enshrines the secret Buddha "Kurohonzon" related to shogun Ieyasu Tokugawa. The main hall is surrounded by silence and calms the mind from the hustle and bustle of daily life. As one of the seven main temples of Jodo Shu, Zojoji honors the teachings of Honen Shonin and provides a seminary for people who want to be monks from all over Japan as a fundamental dojo of "nembutsu". You can visit the shrine to accumulate your cultivation through morning work and start your day in the solemn space with an enriched heart. If requested, a special tour of the facilities in the precincts can be held after the morning work.
Hours of morning work: 6:00~6:30 (all year)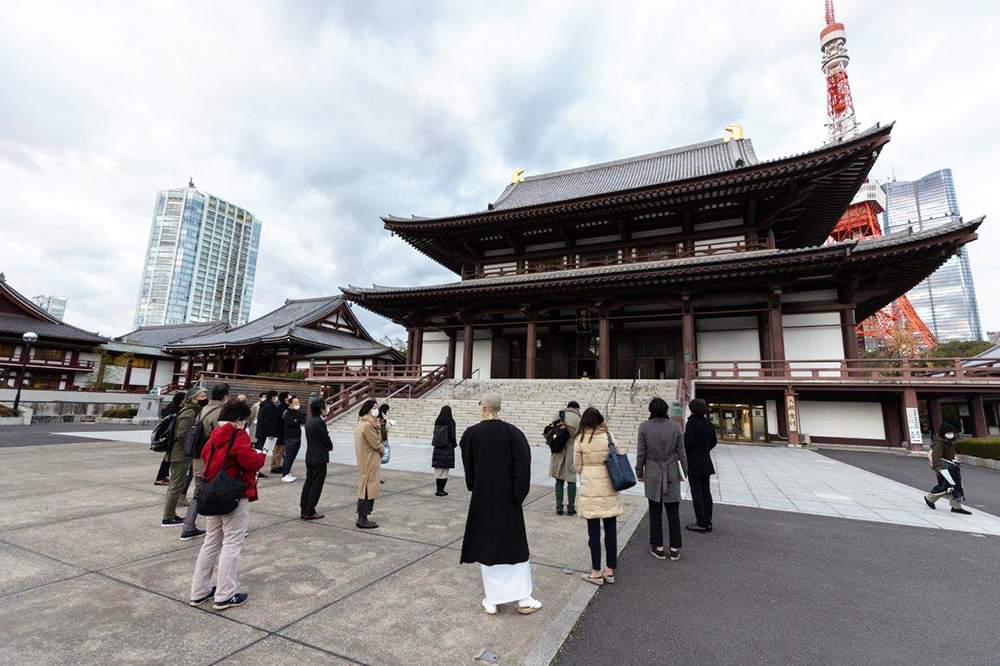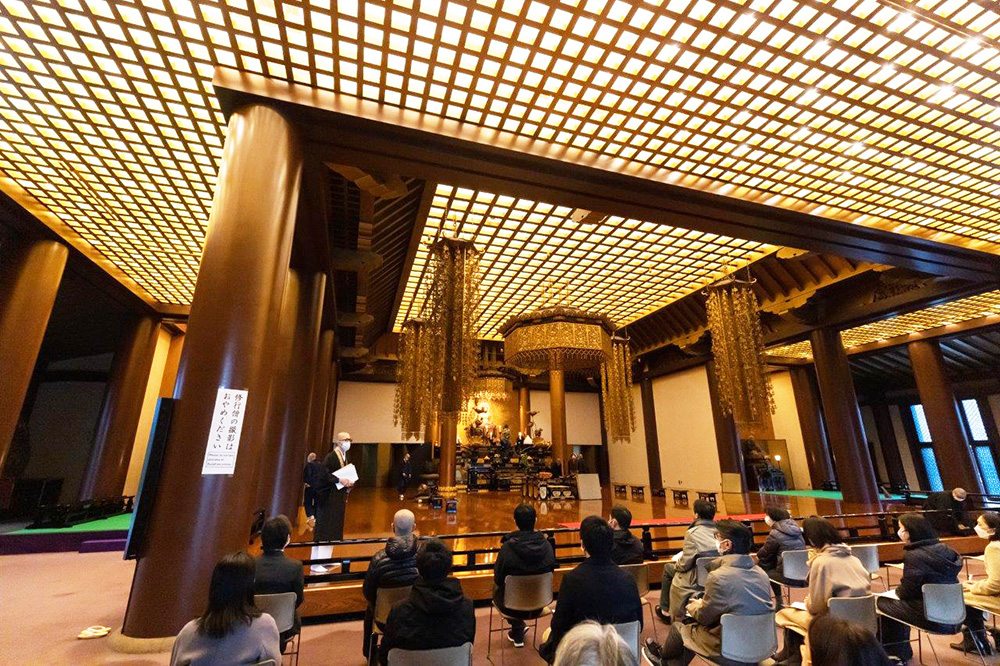 "Asacha-no-Yu" Experience
Location: TOKYO TOWER
This is a morning tea ceremony experience where you can enjoy the quiet time of the morning while overlooking the city from the observation deck (main deck/height: 150m) of TOKYO TOWER standing in the center of Tokyo. The tea utensils are made by craftsmen from all over Japan that have been handed down from generation to generation since the Edo era. You can enjoy a luxurious teatime while looking at the morning city of Tokyo before business hours. After the experience, you can freely walk the main deck.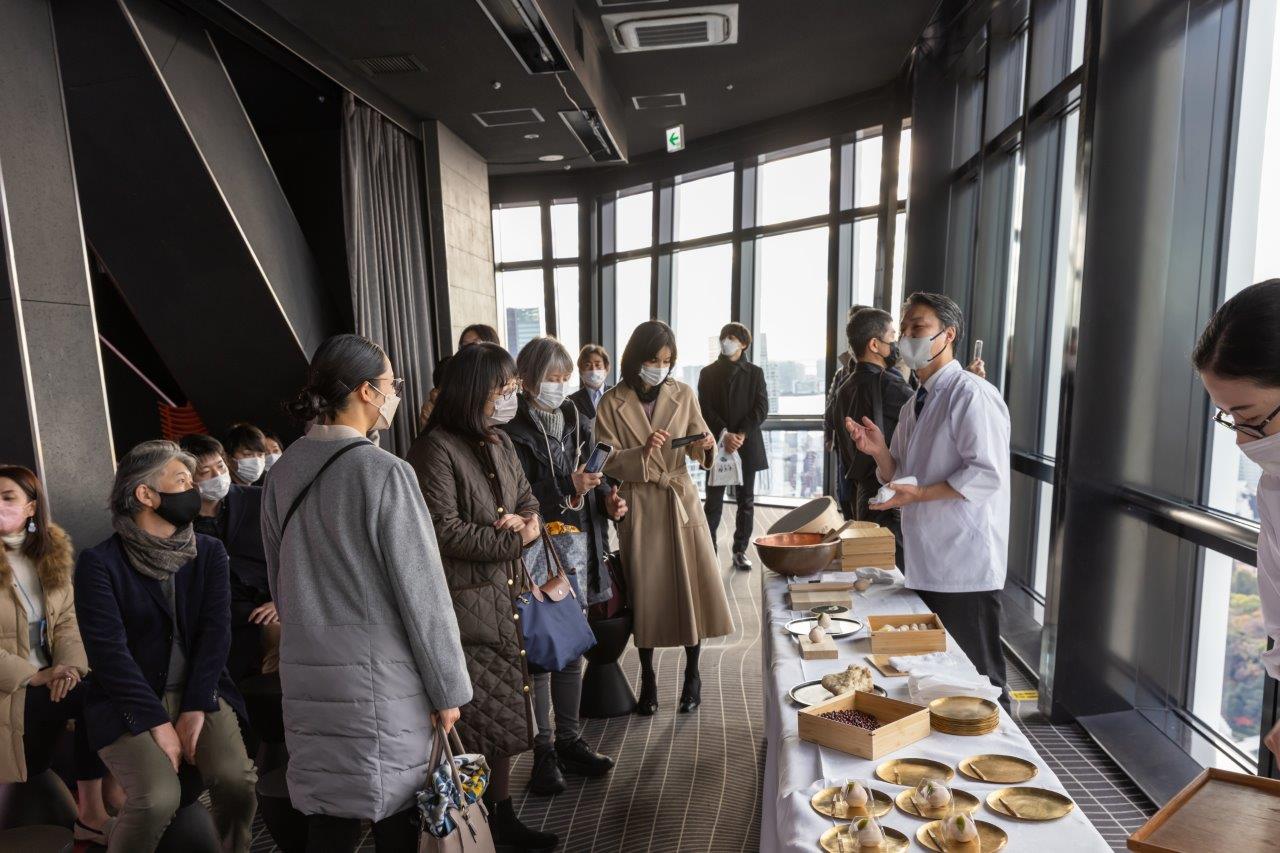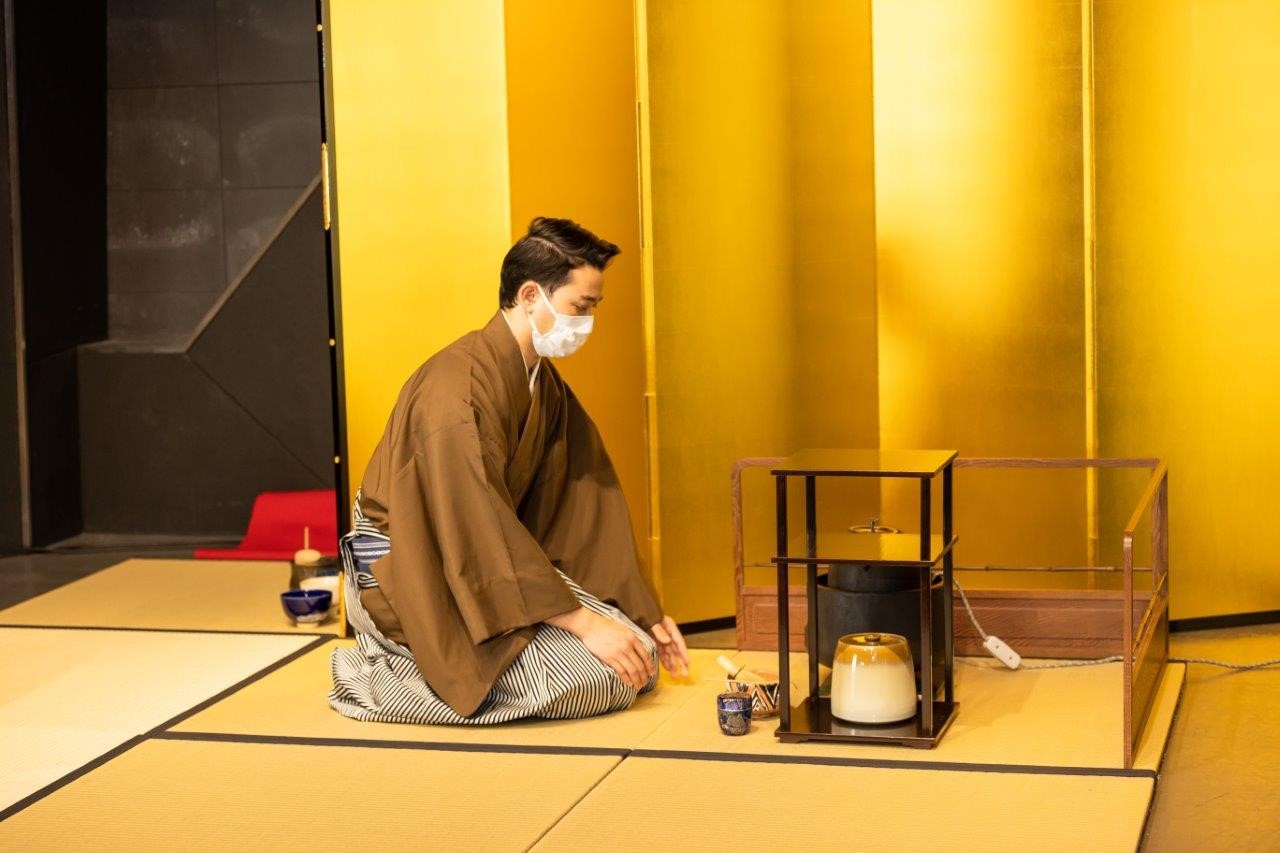 Urban Resort "Tokyo Bay Cruising"
Location: Takeshiba District Pier, Hi-NODE
The DMO Shiba Tokyo Bay area offers two piers to operate cruise ships ideal for private charters for groups. We will also provide a guide who will explain the history of Tokyo Port and the food you eat on board. As an after-MICE excursion, we recommend visiting famous places in Tokyo Bay such as Rainbow Bridge and Odaiba. We also recommend a cruise to enjoy cherry blossoms in full bloom along the Sumida River in spring. It connects the Ariake Passenger Ship Terminal adjacent to Tokyo Big Sight with Takeshiba and Hi-NODE and can be used as a special means of transportation during events.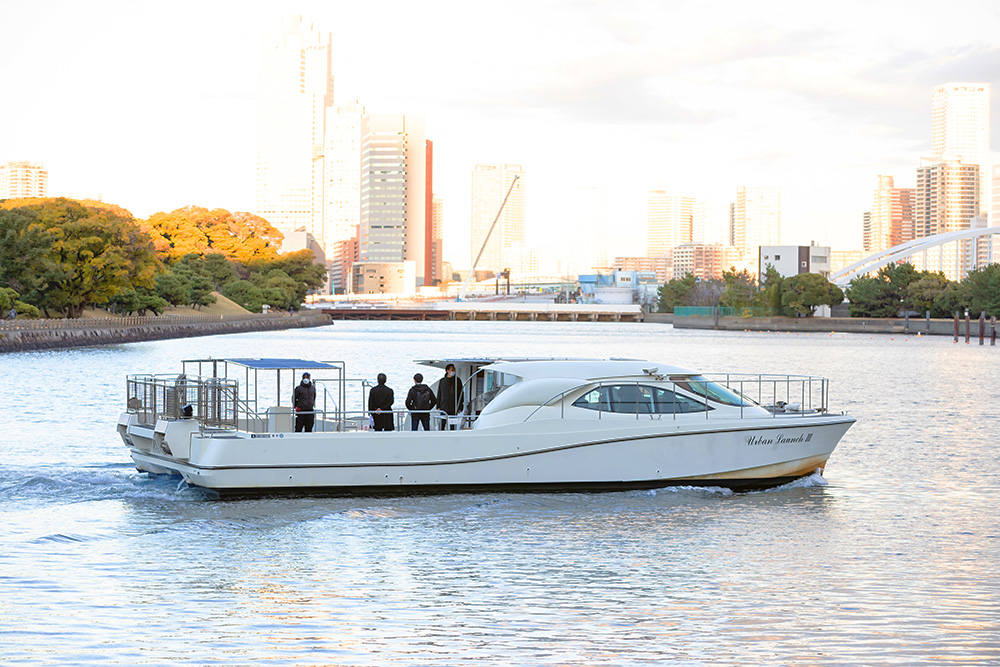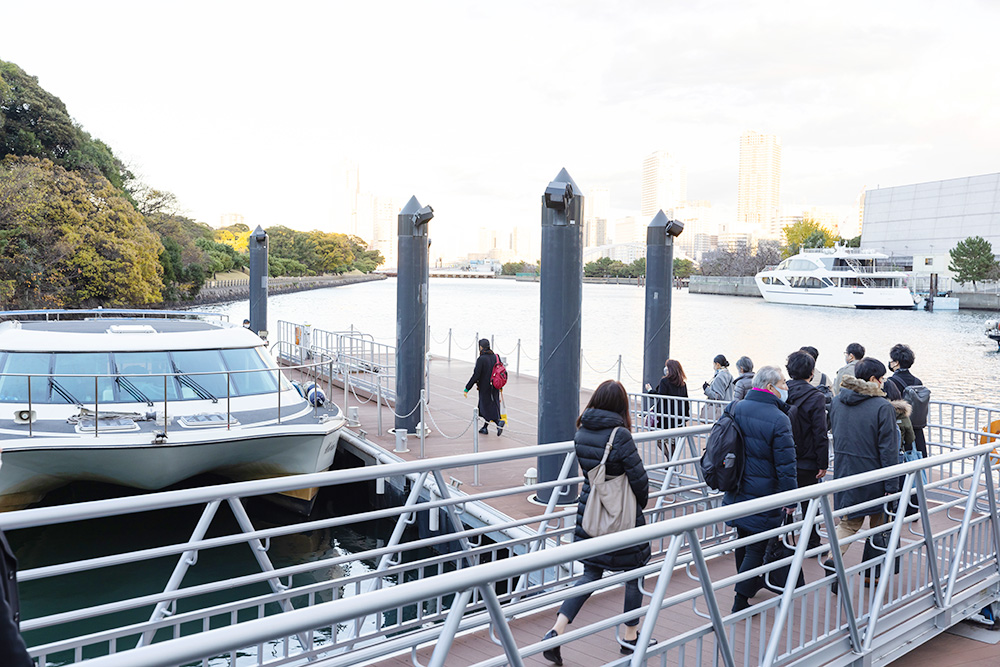 E-sports at RED゜
Location: RED゜ TOKYO TOWER
RED° TOKYO TOWER in TOKYO TOWER FOOT TOWN, a tourist attraction in Tokyo, is the largest e-sports park in Japan. Each floor has its own concept, and there are plenty of e-motor sports, board games, and games that you can enjoy using your bodies.
In stadiums equipped with the latest XR technology, you can organize events competing against teams, which is great for team building.
It is an all-weather indoor facility with dining areas, so a tour of TOKYO TOWER is also recommended for sightseeing.
Holding an event with a small or large number of people can be arranged. Floors or some game areas can also be reserved.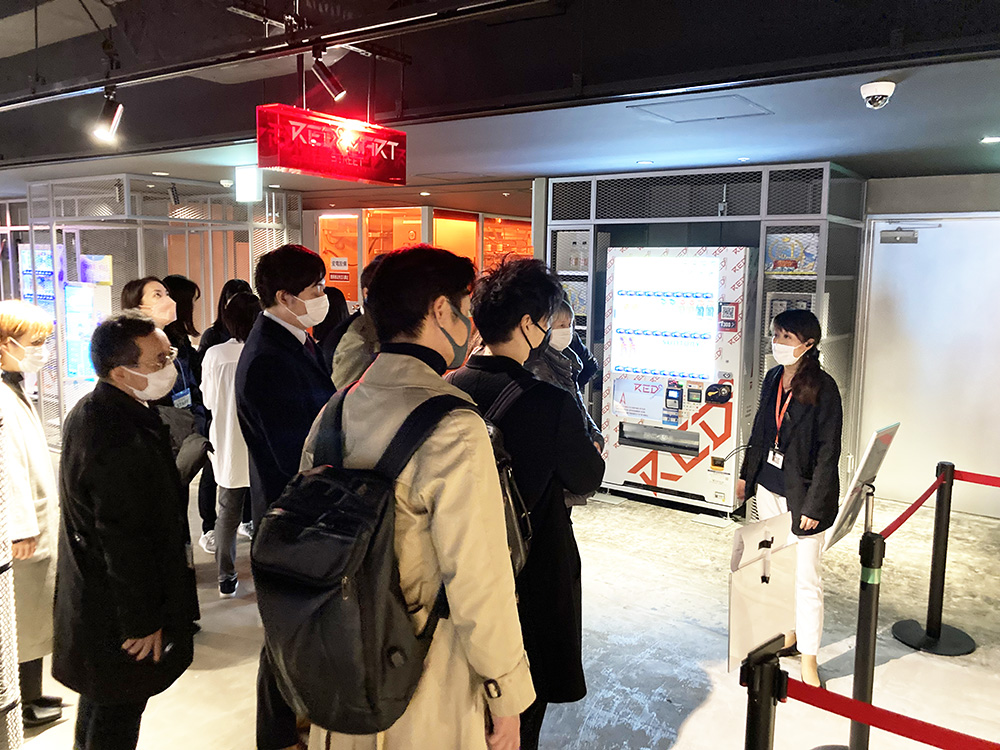 Other Contents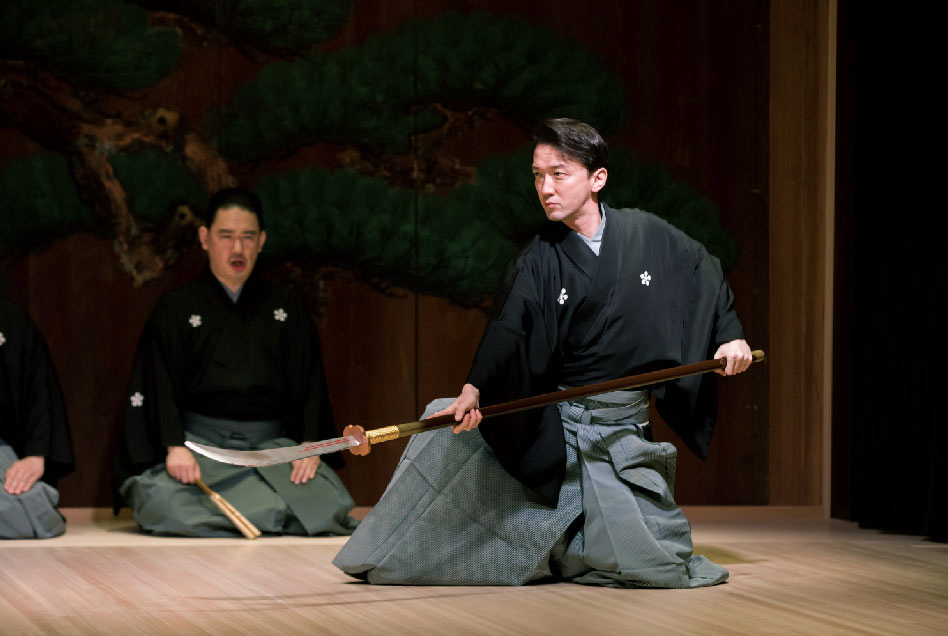 Japan Classical Performing Arts, Noh Experiences
You can experience the mysterious charm of Noh, which is also known as Japan-style opera, while interweaving commentary.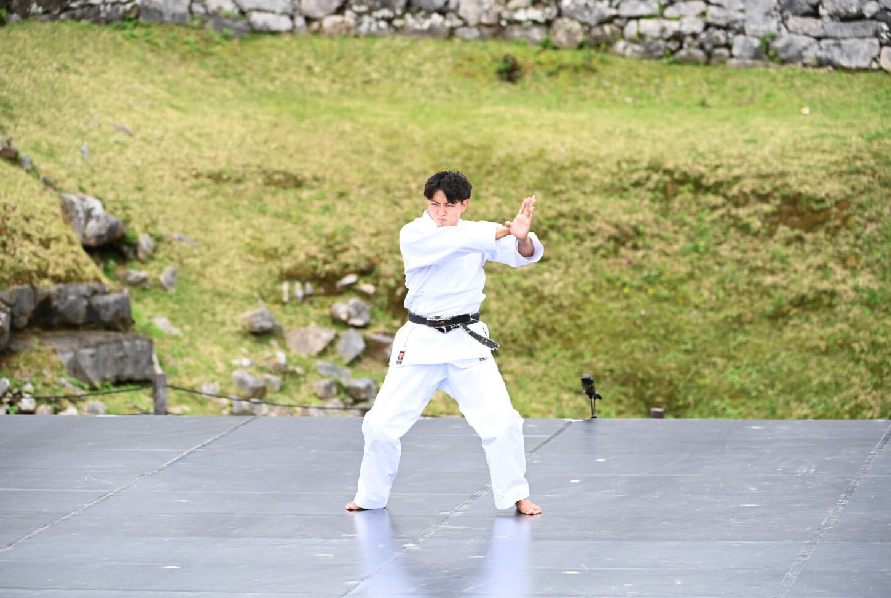 Karate Lesson Experience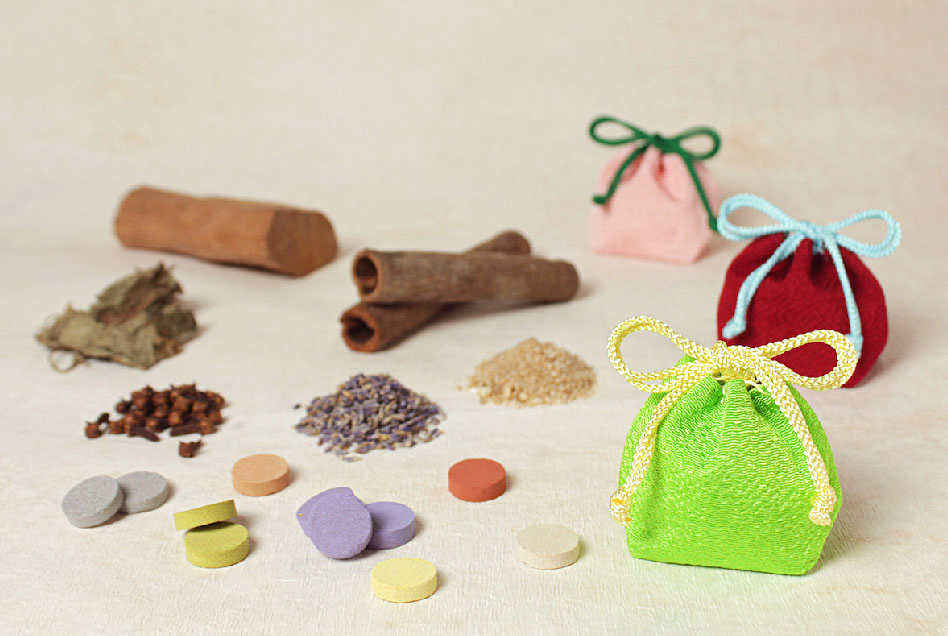 Incense-smelling Art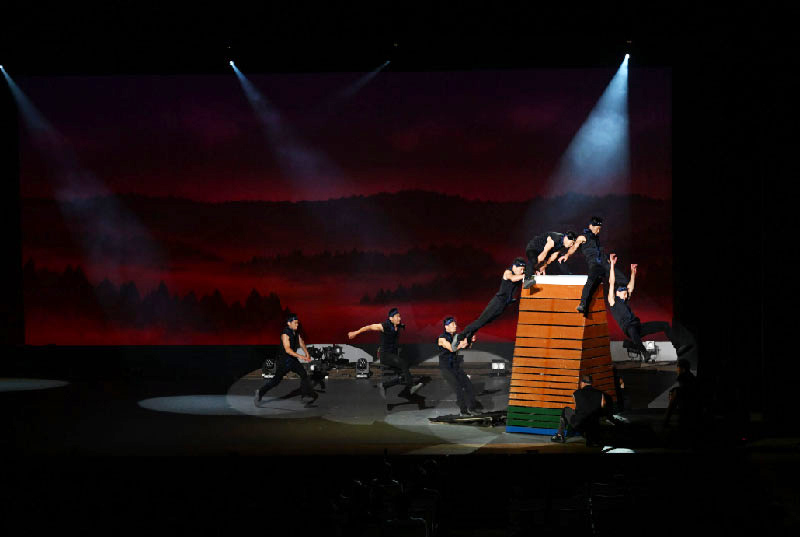 Hustle Ninja ~Ninja Sports Entertainment~
Cultural, artistic and sports entertainment with the theme of "NINJA". Besides watching their performances, you can experience monster boxes and karate in the stage program.
Please feel free to contact us.
We will accommodate your requests and conditions with flexibility,
so please feel free to contact us.
* Please be sure to input